If you're following Bruce Jenner's gender reassignment in the media you will want to DVR his interview with Diane Sawyer which will be aired April 24 on ABC. Not in a million years did I see this coming. Of course over time I did notice subtle, gradual changes in his appearance, but I guess I attributed it to him being surrounded by so many high maintenance, gorgeous women. I'm eager to hear his story and how he came to this decision. I always liked Bruce on Keeping Up With the Kardashians. With that being said, I am down with anyone doing what they need or want to feel more comfortable in their own skin. YOLO bitches!
I just loved the title to this piece on The Daily Mail regarding how Jaclyn Smith (one of the original Charlie's Angels) is looking these days, "Fine At 69!" Lol!  What creep wrote that!? I love it! But seriously, she looks gorgeous. I want to sit down with her and ask her what her frigging secret is because she is killing it with that modern feathered do and big ass hoop earrings! You go girl!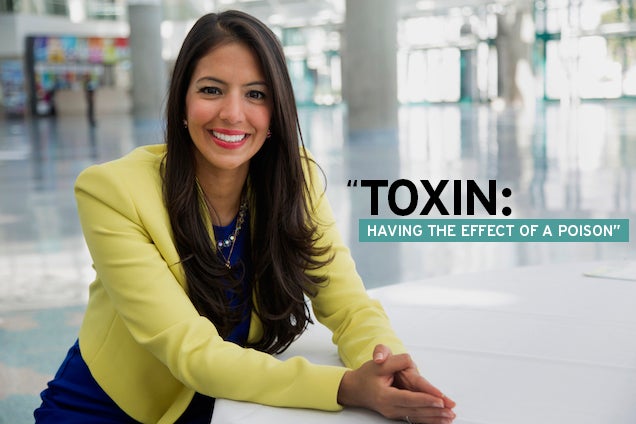 This whole Food Babe war with Gawker and everyone else she is pissing off has me thinking and internally giggling at all the angry people on both teams out there. Goodness! There are some pissed off people roaming the internet. Smoke a joint and chill out people. I'm down with difference of opinion, but can't people be nice about it?  Yikes. In any case, I recently read this article about how the people of Sardinia live long, healthy lives and much of it (not all) is credited to the food they eat (locally grown and produced) and how the animals are fed and cared for before they are slaughtered for meals. There's something to be said about not eating crap that is packed with more crap and has the life expectancy of a vampire. I like to eat what I feel is comfortable and safe for my family of two plus one cat. I get my info and facts from where I feel are legit sources and yes, if it's packed with hormones, chemicals, antibiotics, a billion words I can't pronounce and can live forever, I'm not frigging buying it or eating it. I work in an industry of well being and I totally think it's important to know what you are putting in and on your body. We only get one body and that cheesy saying, "your body is your temple" is 100% true. Love the skin you're in! Like our dean at Fenwick High School would boom over the PA every single morning, "as in all things, ladies and gentlemen, moderation". And I think that rings true in many aspects in life. Yeah I have treats here and there and sometimes I'm super naughty and spoil my sweet tooth, but what's the fun in life if you can't be a little piglet sometimes. Not too long ago I was chatting with a neurologist about how to maintain a healthy lifestyle and her recommendations were short and sweet. Move your body and eat well. Specifically she noted the Mediterranean Diet which is based on lots of seeds, nuts, fish, limited amounts of red meat, vibrant, leafy greens, a glass of red wine a day (Praise Jesus!), grains and olive oil. Yes, OLIVE OIL! There ya go! Free advice from a real life doctor and I don't think there is much to bicker about there. So I leave you with this, for those of you who hate Food Babe and for those who hate the people in charge of our food and produce do your own research, know what you're eating and perhaps simplify your ingredients. I find that it is when I cook with fresh, simple ingredients I create my healthiest of meals.
The Real Housewives of Beverly Hills Reunion: Part 2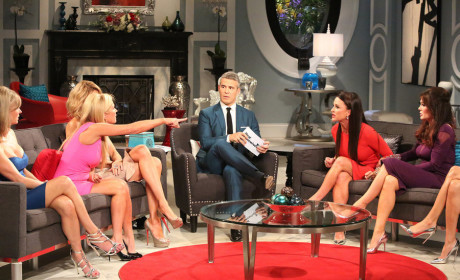 Holy shit, some of these ladies are so mean! Sisters are even threatening to throw each other under the bus in the third installment, it's pretty insane and totally butt hurt. I'm pretty bummed how Kim has handled everything and how frigging awful she has gotten. Basically, she's being a huge betch, especially to Kyle. Wow. I don't do well with finger pointing and Kim loves the ole finger jab. I would probably pull it right off of her hand and shove it up her nose. Part two was packed with a lot of yelling, shut the f ups, what did Harry do?! And, as suspected, Kim was hinting at an affair, which was a real Brandi thing to do btw, Kim. Real tacky. Speaking of, Brandi is the world's worst human being. Part of me feels bad for her because she is so dumb. She and Kim are notoriously cruel to the other ladies and honestly, I'm down for drama here and there, but I can very much do without their bullshit next season. It's too much and just when I thought I didn't want to have a glass of vino as I watched Part Two they drove me to drink two Manhattans. But to be fair, I was taste testing for my husband who may or may not be doing a guest blog this week! Stay tuned! #themisterproject
The Real Housewives of New York
All I have to say is, where the f is Pickles?!?!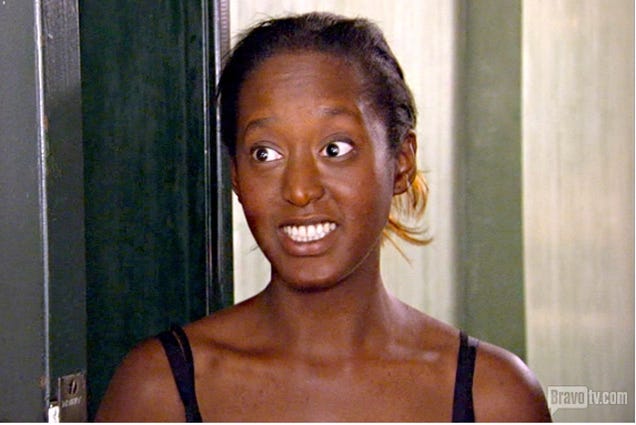 She was my everything. If you don't know who this sweet gal is, she was one of Sonja's many interns and one day little Pickles just disappeared, never to be seen again. We'll have to see how this season's interns do and if they can handle everything Sonja style. The first episode of RHNY was a bit lack luster but that is how RHBH started and look at how it ended. Completely and utterly psychotic. So, high hopes for a season filled with lots of laughs, perhaps a ride on the Ramona-coaster, some makeout sessions with the Countess, a few cat fights and it looks like some reconciliations. But let's play fair and keep it clean ladies…so thankful for a new season in another city without toxic Brandi, I am SO beyond over her.
Lastly, Christina Ricci was a guest on Watch What Happens Live and can I just say I still frigging love that girl! She is gorgeous, funny and also a gigantic housewives fan. I want to be friends with her and know all about her her stunning skin, how she gets her hair wavy like that and where she shops. I guess Nicole will have to do for now.  I remember loving Christina in Casper, hello throwback! Or Mermaids! One of the best movies ever, it's a must see! Omg, what about Now and Then?! And you can't forget about The Addams Family. I would love to have a weird little gothic daughter like Wednesday. I can totally relate to her. When I was younger I would pack a backpack full of vampire attack gear and hang out at the church down the street waiting for vampires. Basically, I wanted to be a slayer. Yup. Nerd alert.
PS. My biggest goal in life is to throw a frigging awesome Halloween party and go as Cher in Mermaids. I mean, I would for sure win best costume at my party! Christina Ricci said the biggest lesson she learned from Cher was to "curse whenever possible". Fuck yes! I love you Cher!
Reader's Poll: Who scares you more, Brandi or Kim?xo