Today was the first day in a long time I wanted to say "peace out" to my Facebook account for a while. Good lord. Some peeps need to take a big breath (maybe a Xanax) and need to get their panties unbundled. The amount of social media intensity can be a lot to handle. With the recent events of Harambe – the gorilla shot in the Cincinnati Zoo, the increasing violence in Chicago, major social issues, Trump running for president, you name it, there are so many strong vibes/opinions infiltrating my Facebook feed that I feel I'm losing my love for it. I love a good discussion and I totally get that Facebook offers a platform for people to express their opinions and thoughts (something I typically love about FB), but recently, some discussions have become so heated and harsh it's just too much to deal with. By all means, converse away people, but can't we all just get along?  I have read some very peaceful debates lately, which I admire and appreciate, so there is still hope! But honestly, sometimes I just want to start my day with a "good morning" and not an aggressive view point at 6am before I've even had an espresso. That part of this brilliant social media app can be it's biggest negative. It creates a space for heated discussion (often in the comments of news stories) with no one to mediate, except strangers in many cases.
Now, I'm the last person who wants to see a billion photos of babies with pureed peas all over their face, but sh*t, I'd take two billion of those photos any day over all the negativity. So what are we to do when we live in a world that revolves around social media where everyone is allowed and often encouraged to express their opinions among strangers? Here are some things you can do to help yourself not get overwhelmed when the world of social media can often times be overwhelming.
Don't read it. I'm sure I post stuff that people look at and think, "what the…..?" or "here she goes again on the mindfulness crap, greeeaaaat". I'm hoping if I do post something that annoys you, you just don't read it. I get it. Out of sight, out of mind.
Block em or unfollow em. Sometimes you just have to say sayonara to certain users. Are you kidding me? Everyday I gain and lose followers on my apps. It's the nature of the beast. If you're over someone – release them. Like you would do with a bad relationship. Now if it's a close friend or relative and you can't necessarily unfriend them, unfollow them by doing so in your settings. Peace be with you.
Ditch the Book and get on the Snap. Snapchat that is! I love SC because you can choose to look or not look and same goes for your fellow snappers. It's not so in your face, which is really refreshing. It's also a great way to keep up with family and friends and share some of your life privately with them and not with several hundred strangers. You choose who sees what, ya see? Check out this post I wrote on it and try it out. You just may become addicted to it…like me. Follow the sisters at miesch4, bigmamapearl and themidsis.
Breath it out. Maybe I'm the only one, but there are times when I read something whether it's a comment or even a news article someone posted and I literally need to close my Mac and take a few deep breaths. Social issues, opinions, and really heartbreaking news can trigger anxiety or even anger and judgement. That's when I put myself in a social media time out and walk away. Here are some tips on breathing it out.
Respect others, even the a-holes. Everyone has the right to have an opinion. If you choose to read someone's and completely disagree, try to dig deep and understand that that is their opinion and they are allowed to have it. If you're going to engage in a peaceful debate, right on. Let's do it. But if you find yourself turning blue in the face trying to change someone's opinion, perhaps resort to any one of the steps above. Problem solved.
Choose the right time. These days I choose if and when I will read something. If I'm having a really sh*tty day, I'm probably not going to click on the news link on some insanely depressing story about some dying human that needs a million likes for their cancer to go away. Nope. Just because something is posted, certainly doesn't mean you have to read it at that moment, or at all. PS. If you see a link you want to put aside for later, drop down your options in the upper right hand corner and save it for another time.
Dear Diary. Ok, I'm about to tell you how big of a nerd I am. Here is a little trick I learned from a therapist over ten years ago. Write it out and don't send or post. Sometimes you just need to silently get it off your chest and move on. Try it next time you read something that ignites a reaction from you and see if it helps you deal with your opposing ideas with that of a friend or follower. PS. this trick helps in many instances, not just when dealing with Facebook.
It's not you, it's them. Sometimes you may read a post and think…."ummmm, is that directed to me?".  How about this – don't give a f*ck. Whether or not it is directed or indirectly geared towards you, sounds like someone has a wee bit too much time on their hands. Worry not, go find a photo of a unicorn farting glitter and post it with a caption that reads – "Have a great day everyone!".  That should help entice some smiles. Here's a little ditty on giving less f*cks.
Go get positive. I love social media, a lot, but there is no doubt that it can be a total drag at times. If it's got you feeling bummed, hop off your app and go do something fun! Maybe take a kick boxing class, or a yoga class or heck, go get a Dairy Queen ice cream cone. That ALWAYS makes me feel better no matter what. Here's a list of some fun things to do in the city…this should keep you busy.
Drink. If all else fails, drink. That should make for some interesting FB chatter.
Ok, now go hop on Facebook and debate away at how much you love or hate what I just wrote! Lol! Love you TSpeeps, keep it real. XO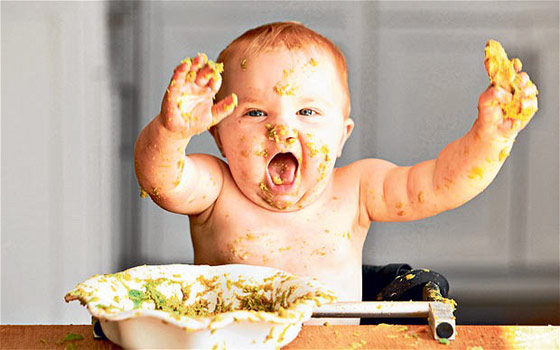 Love it. Live it. Share it.