The High waisted Suit is back!
It's safe to say the high waisted bathing suit is back and some of the hottest celebs have been seen frolicking the beach in this retro two piece. Including me! Lol! No, but for real, I LOVE my American Apparel high waisted two piece. It's comfortable, flattering, sexy in an old fashioned sort of way and  a great spin on the traditional bikini. The minute I saw Keri Russell in that fab bathing suit, I knew I needed a high waisted number to hit the beach and pool this summer. And hello!  Check out Gigi Habib…LOVE her and that suit.  Below are some of my favorite designs this summer!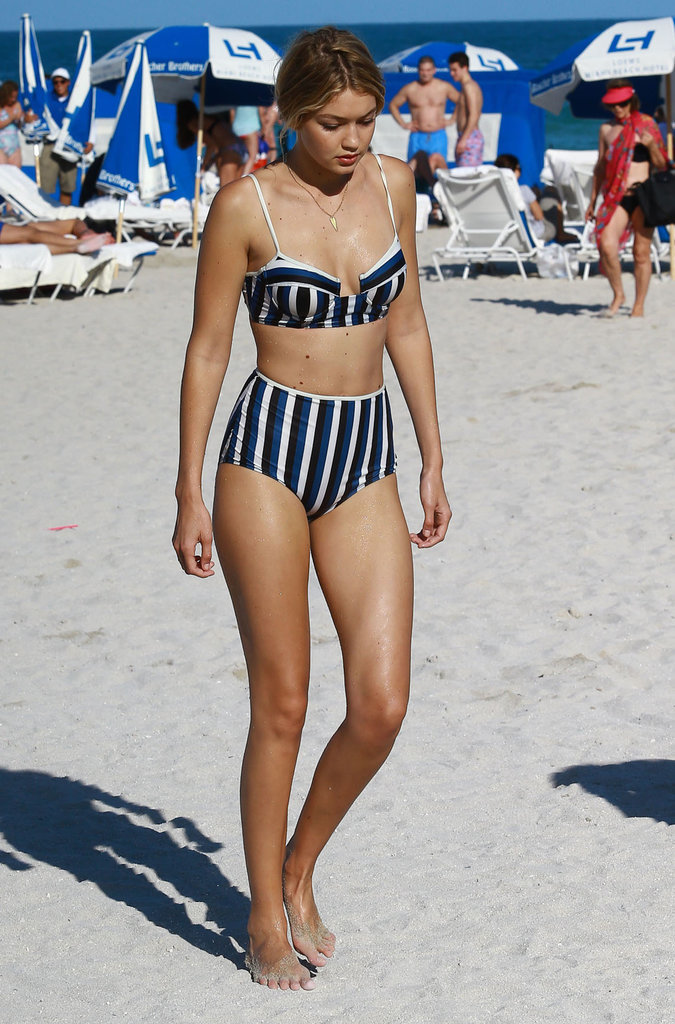 5. Urban Outfitter White and Floral Bottoms
7. Mara Hoffman Reversible Tie Dye
8. Ale by Alessandra Forever Sunset Bikini
9. Lolli Melon Mint High Waist Bikini
10. Free People Red High Waist
Marilyn Monroe's last photos
Speaking of beauties in bathing suits, next week the last known photos taken of Marilyn Monroe will go to auction. These beachy photographs were taken in Santa Monica just three weeks before her untimely death by her close friend, George Barris in July of 62′. He noted that his favorite thing about Monroe was that she was kind to everyone on set, never acting snobby or even like a movie star. Basically she was fun and fabulous! He thought she was absolutely beautiful and he captured that beauty perfectly. His book has even more photos of this stunning blonde, beach bunny. Love her.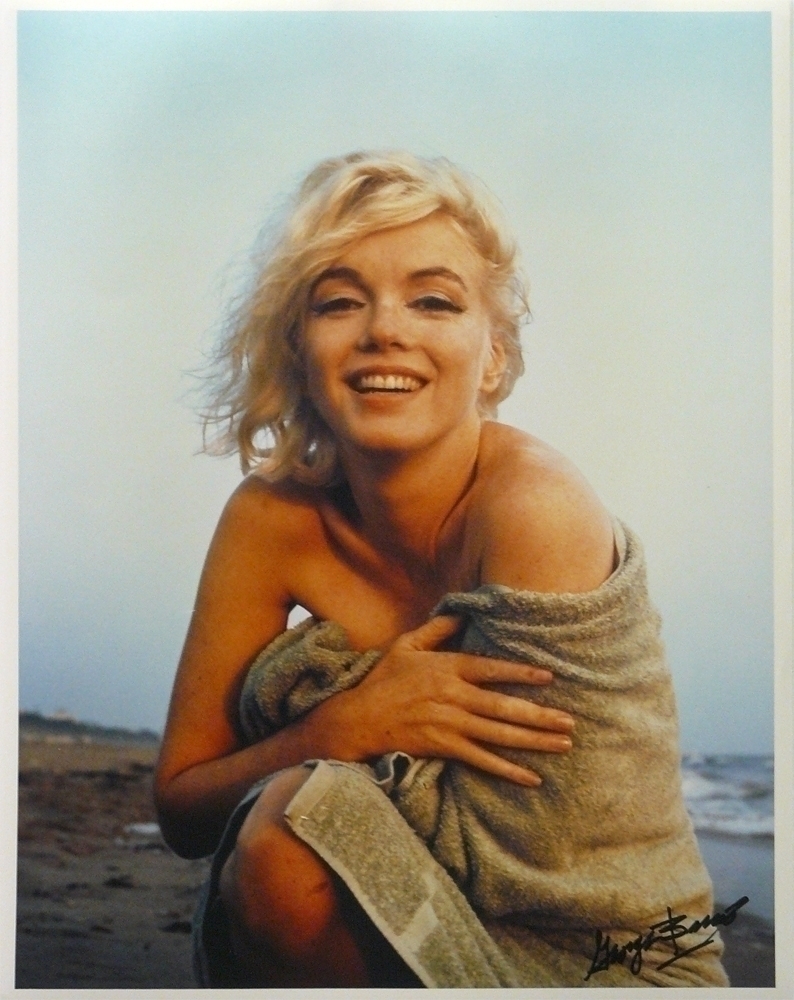 Kim Kardashian channels Monroe for Brasil's Vogue
Not just anyone can dye their hair platinum or throw on a blonde wig, a strapless dress, beauty mark and give the camera a sexy pout and say they are channeling Marilyn Monroe and actually create a decent homage to the blonde beauty. It's just not that simple. Remember Lindsey Lohan's attempt?  Eeekers! Although, Kim Kardashian put her best foot forward with her Marilyn impersonation for Brasil's Vogue and of course, she looks stunning. I actually liked her with blonde hair and I was hoping she'd keep it a bit longer, it was refreshing to see a change in her hair style. However, no one can do Marilyn Monroe like Marilyn Monroe. She owned it, she worked the camera brilliantly and she did so before the time when all you had to do was get naked to create a photo that would last a life time. And when she did get nudie for the camera, it was also amazing! Well done Kim, close, but no cigar.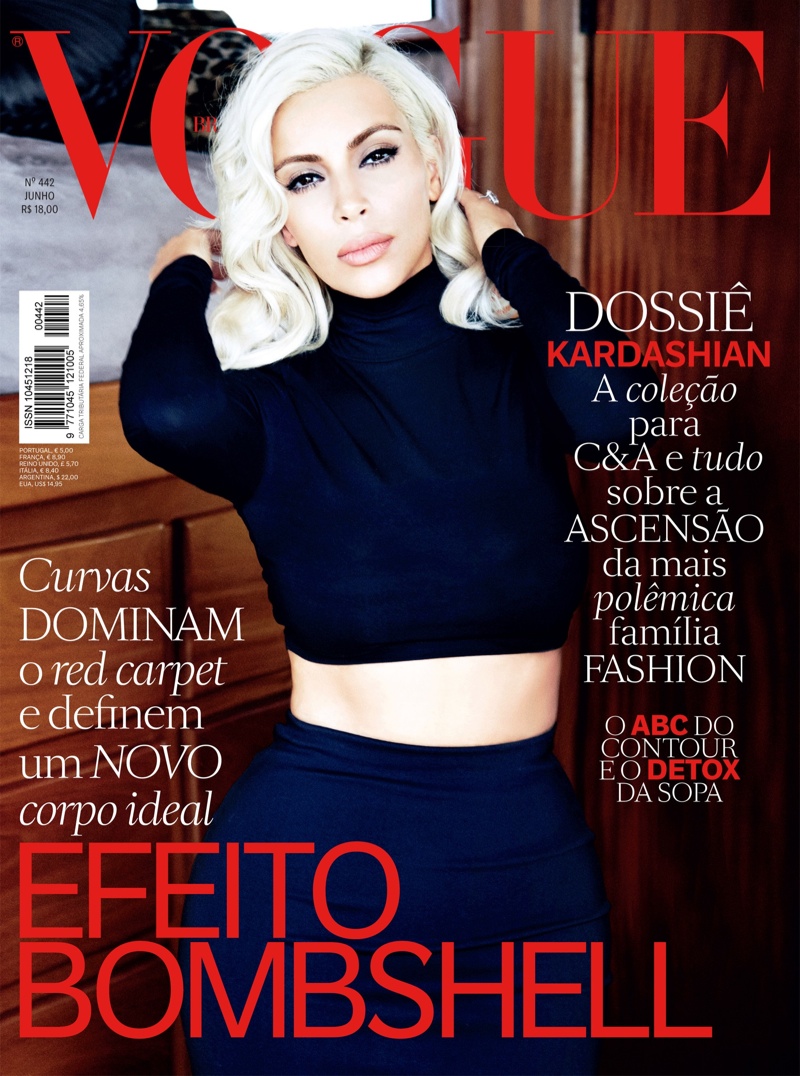 Fear is Stupid.
Our girl Norma Jean has been all over the news this past week…..and I love it! I must have channeled her as well because I used a photo of her with US troops this past Memorial Day on my Instagram. Follow me TSPeeps! The gorgeous Jennifer Lopez found some inspiration from Monroe this week as well when she posted a black and white image of the blonde bombshell with the quote: "Fear is stupid. And so are regrets." It's not certain what Jenny from the block was hinting at, but some assume perhaps her move to NYC where she will be on location for Shades of Blue, her first television drama. And MM is right, fear and regrets are silly…live life to the fullest!
Love it. Live it. Share it.