I have never been to Paris, but I have been to more concerts than I can count, many taking place in theaters very similar to the Bataclan theater. For a moment when I heard the news, I imagined what it would have been like in the music venue that evening. A night out with my husband, going to a concert we've been looking forward to seeing for ages, dancing, having a few beers, commenting on how awesome the show is when, BOOM. The world for these poor people and their families is forever changed by the terror these…what exactly is the word to use for them? People? No. Animals? No, animals show compassion. Monsters? Savages? I don't know. They are in a category of their own, a category that doesn't fall under one of being humane or human for that matter. They are given the name "terrorists" and it suits them perfectly because that is exactly what they cause – complete and utter terror.
So what do we do now? I am actually very distraught regarding the circumstances. Typically I am the easy going, no war type hippie that says, "make love, not war". Even after 9/11 I dug deep and searched for ways I thought we can work this out without endangering the lives of innocent people. However, there is something in my gut telling me this situation is much more complex and has many, many factors involved. Now, throw in hundreds of thousands of displaced, desperate men, women and children and we have added another huge layer of what the hell do we do in this situation. Now…add in that one of the terrorists is suspected of getting into France via the refugees route and now my head is spinning. It spins because I know these people need major help and I want to see them get the help they need. They are living in a devastatingly frightening and depressing world of their own. Then I go back and think, if this thing got into a country portraying himself as a refugee in need of a safe haven…well, we have a massive issue here. What about the protection of ours and the rest of the world's civilians? This isn't just about the attacks on Paris, this is about the attacks in Lebanon, the everyday killings in Syria, this is about our world. What do we do?  Do we and other countries take in all the refugees and hope the terrorists used up their one opportunity to get past officials? Do we hope to assume that if we eliminate the problem here and now, that future generations will have peace? This is not the type of institution that will sit and have negotiations for peace, so what has to be done without them in order to achieve peace? That is my question. At the moment, the state of our planet makes my heart very heavy. However…….
A day after the attacks in the oddly quiet streets of Paris, a pianist set up his piano after a 400 mile ride from Germany and played John Lennon's Imagine right in front of the Bataclan theater. People all over the world, including Paris while on lock down, gathered in the streets to show their strength, love and support for the victims of the attacks and for one another. Countries all over the world showed their support by changing their building lights to blue, white and red. The people of the world care. I think that during times like these, it's easy to become engulfed in fear and the "what ifs". However, it's also an opportunity (if that's what you can call it) to embrace the love and support strangers from all over the world give to one another. You hear stories within the chaos of strangers helping strangers, telling them "I love you", protecting one another, residents taking in the wounded and the scared. With everything being said and done, these terrorists may have succeeded in implementing attacks, but they will never succeed in destroying our love for humans and our compassion for one another. There is something so extraordinarily special about compassion. I believe it's the root of humanity. In the wake of these terrible tragedies and the current state of the world, let's all do something this holiday season (and all year round) to help someone in need. It WILL help keep the positive vibes going. It'll help us all do our part as humans to help our fellow humans. On a small scale, we are all capable of making our world a more peaceful place. Although we cannot save the world, we can do our part to help spread the growth of compassion planet wide. Warning: it's highly contagious.
The Sister Project sends our love and compassion to all, especially those affected by these tragedies. Peace and love to you all.
"World peace must develop from inner peace. Peace is not just mere absence of violence. Peace is, I think, the manifestation of human compassion." – Dalai Lama
Paris
Brazil
India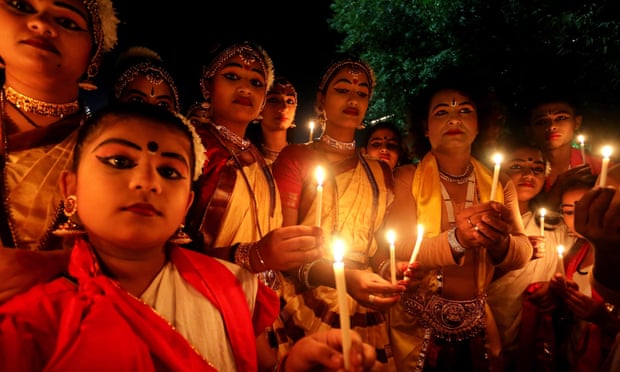 New York
Pakistan
Prague
Syria
Michigan
Love it. Live it. Share it.