This may very well be the most random and sickest post I ever write, but I guess that's what may make it somewhat interesting. Here is how this whole post came to be. Last week The Mister Project and I hosted a supper club at the house.  P.S. we go by TasteBuds….see what we did there?! LOL.  Anywho, we ordered in sushi from this amazing place called Yuzu – Chicago TSPeeps, if you haven't been there, go there. It's BYOB and delicious. After some delightful sake and soosh, the club headed outside to play some Heads Up. Somehow, some way, I'm assuming some type of "phobia" came up in the deck, one of our supper club members brought up a phobia that I think may be unfamiliar to many. I declared recently in a post that I have katsaridaphobia – the fear of cockroaches as well as mottephobia, the fear of moths. I hate them both equally. And now, as of today, I have the perfect trifecta of fears.
The exact phobia our friend brought up was TRYPOPHOBIA. Now, before you go looking this one up, I would make sure you aren't eating or planning to eat anytime soon. Or hey, if you're looking to lose a few pounds, by all means, search away! But fair warning, this phobia is disgusting. Allow me to explain. Legend has it that back in 2005 an individual coined this term on an online forum on the world wide web. Since this online discussion took place, trypophobia has turned into somewhat of a phenomenon. Ohhhhh. What IS trypophobia you ask? Well, basically it's the fear of objects with small holes in them. For example, let's keep it simple and breezy, here we have the lotus pod:
How does this make you feel? Weird? Odd? Funny? Sweaty? Interested? Nothing?
Well, for me, it makes me want to jump out of my second story window. Don't worry! Just my ankles will break, which would be ten times better than looking at that thing. But then you have Nicole. Her exact words were: "it makes my mouth water and I want to suck those things out." What the f*ck!?! Basically, some people have a strong aversion to holes. Oh man, that came out wrong. Whateva! Holes on things and objects you pervs! I think the perfect term to explain how this makes me feel would be "butthurt". But here's the thing, it's not just objects. Some real creeps out there on the internet Photoshopped holes on skin and body parts. Why? Because they are sadists. And clearly I am a masochist because I choose (keyword: choose) to look at these photos. Now, Michelle was all up in arms over this post and said she didn't want me to post any sick photos, but it's hump day for crying out loud! Don't we all need a boost?! So let's have a little fun, shall we?
How does this make you feel?
This makes my heart skip a beat…no clue why.
WHYYYY?????
Could it be the fleshy color that makes me want to off myself? Or that it looks like teeth?!
I hate this and I have not a single clue whyyyyyy?
F*CK you crumpets!!!!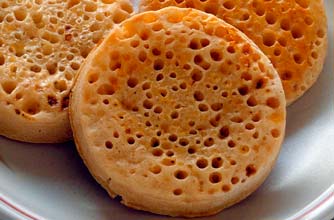 You guys, it only gets worse from here.
This thing is literally staring at you into your eyeballs.
As beautiful as these colors are, I want to punch my computer.
NO!
Why does this hurt my butt?
I hate you coral.
I worship garlic…I HATE the way they look here! Ssssssssssiiiiiiick!
Ok remember when I said earlier some real big creeps out there Photoshopped holes of the lotus pod onto people's bodies and face? Yeah, well there are some even bigger creeps out there who created even more God awful photos. I cannot possibly put those photos on here, but I can pretty much guarantee that you will freaking HATE them and/or barf upon seeing them. It's up to you to look them up, but I bet if you can imagine any of the holes above on a human body, you'll want to dry heave and poo your pants. Not worth it, you've been warned. They are honestly disgusting.
Here is a teaser.
Ok, off to go suck my thumb. What about you TSPeeps? Love or hate the holes?
My name is Lauren Beth Hope Massarella and I am a hardcore trypophobic.
If you're into weird ass sh*t like this, here are a couple of my favorite blogs posts from Nicole.
Go here.
And here.
Love it. Live it. Share it.
Save
Save
Save
Save
Save
Save