Our favorite season is upon us…
(aka)
Fall!!!!
We know we should live in the moment and enjoy these last few weeks of summer, which we promise – we will, but we can't lie, fall has our hearts.
At this very moment, I have some summer pesole on the stove and I am burning the last of last year's pumpkin candle, DW's Pumpkin Rum (see below), to really get into the mood for this post.
Here's the thing – we grew up in a home that felt like it had candles burning 24/7. I'm pretty sure sometimes they were.
Each candle our mom chose to light was chosen specifically to enhance the season we were in. Obviously, fall and winter candles topped the charts when it came to our most favorite seasonal aromas – think pumpkin and balsam fir. It should be noted that candles are a ginormous part of celebrating the hygge season.
As we roll out of summer and into autumn, allow us to help you prep for one of the coziest times of the year, as we are self-proclaimed candle experts.
* Candle Tips *
Home Goods has incredible Yankee and DW Home candles – keep your eyes peeled!
Always trim the wick to get the most out of your candles.
* Here are our best fall candles for 2019 *
DW Home – Pumpkin Rum
You can't really go wrong with a DW Home candle. They smell incredible and will have your home doing the same. Pumpkin Rum is my absolute favorite fall candle. It's described as, "spiced pumpkin with brown sugar and notes of tart apple and apple sticks steeped in rum." Sold!  $12.00
Capri Blue – Pumpkin Clove 
I smelled this candle for the first time a few weeks back and let's just say I haven't stopped thinking about it since. Capri Blue makes incredibly beautiful scents that get the job done when it comes to stuff that stinks so good. This candle in particular is extraordinary. $30.00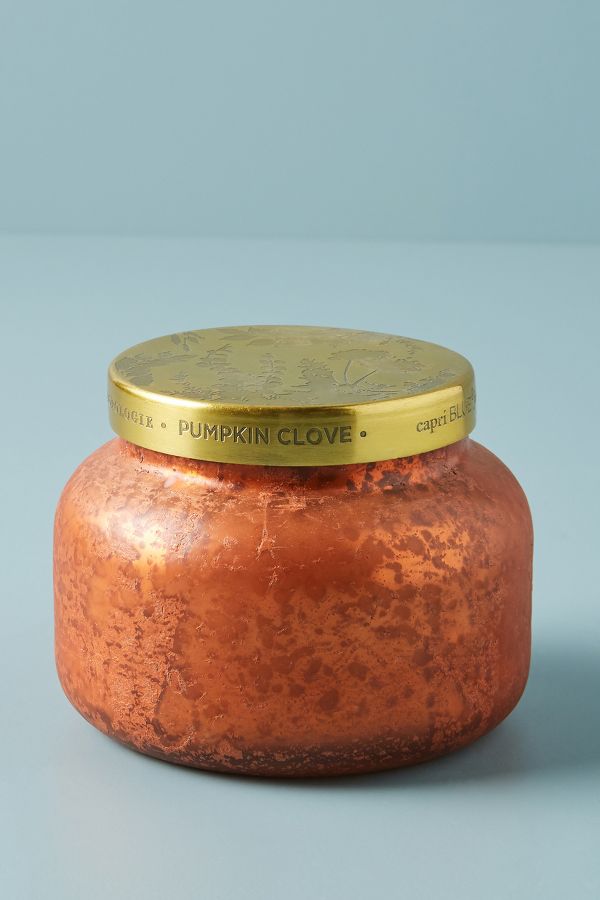 Yankee Candle – Harvest
Here is an oldie, but a goodie. Our mom loved Yankee Candles, this Harvest scent was no exception as it was a staple in our home. It's a more mild version of a fall candle that mixes with both apple and pumpkin spice. Definitely not overpowering and quite delightful. Has a clean, autumnal smell to it. $29.50
Illume creates beautiful scents. Cider Woods is a bit more on the fruity side with a hint of oakmoss. It's quite pleasant indeed. $14.00
Who doesn't love a good Nest candle…especially one that's called Pumpkin Chai. Here you will be taken away into a cozy land of fall surrounded by scents of ginger, Masala chai, pumpkin, and cardamon. So cozy! $42.00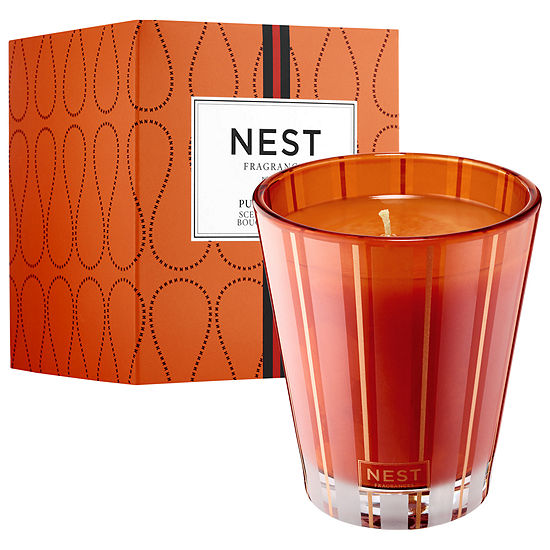 For something a bit more on the apple side of fall candles, check out Cellar Door's Apple Fest Soy Candle. Their candles are phenomenally fresh and clean smelling no matter the scent. If you love apple scents, you will adore this seasonal candle. PS. Don't pass up their soaps – they're so amazing. $18.00
How pretty are the soft hues of Thymes' autumnal candle? I can imagine how beautiful the glow would be through this frosted glass. Now, pair it with notes of caramel, vanilla, cinnamon, and pumpkin and the only thing I am missing is a chunky sweater! $29.00
Growing up, Votivo was a main candle in our hygge home, including this very scent right here. The rustic look of this candle and sniffs of sandalwood, amber, vanilla, chai spices, and creamy pumpkin will have you ready for a fall night in. $28.00
Glade mini candles are my go-to for decorative hurricanes and guest bathrooms. They're cheap, smell like fall, and get the job done. $2.99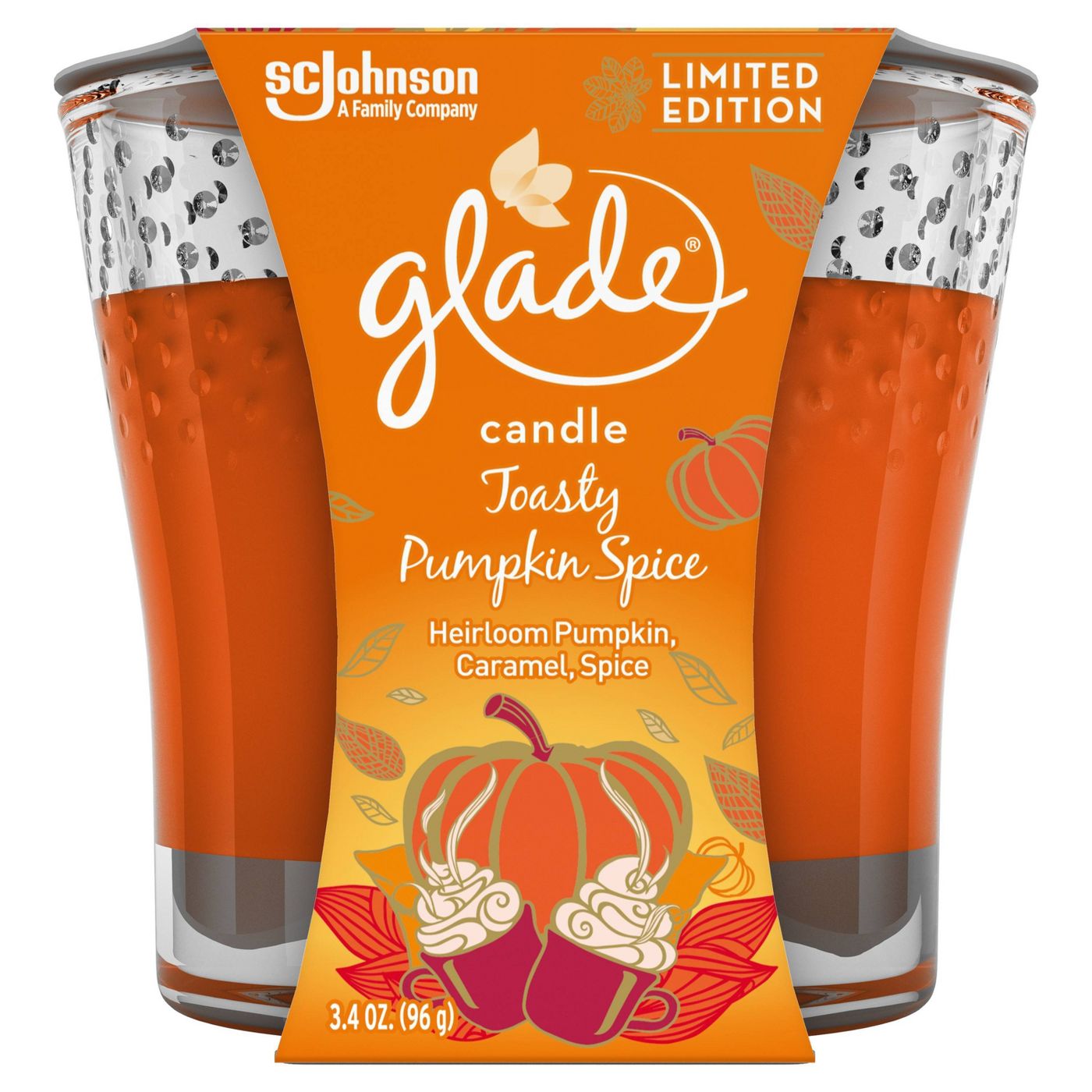 Spill the beans, what's your favorite fall candle?
xo, Lauren